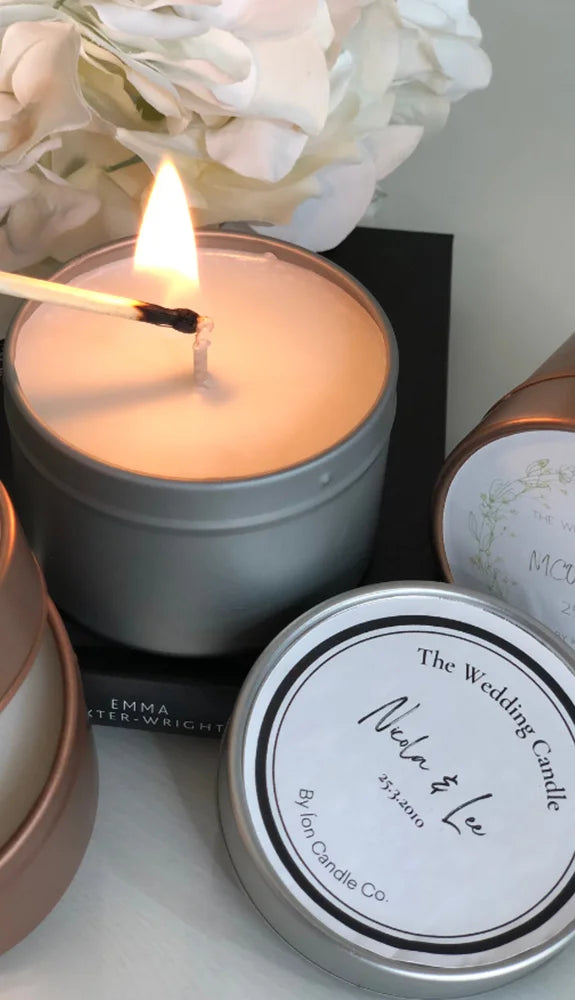 Wedding Favours
At Íon Candle Co. where we specialize in bespoke home fragrance products. From private label candles to personalized wax melts and diffusers, we offer a wide range of customizable items suitable for weddings, corporate gifts, and more.
Our bespoke services are perfect for weddings favours where you can delight your guests with beautifully crafted candles and fragrances that complement your theme. Additionally, we cater to corporate events, providing unique and sophisticated gift options that will impress your clients or employees.
Our complete service takes you from concept to delivery, ensuring every detail meets your satisfaction. With low MQO and personalized attention, we strive to be your ideal supplier. At Íon Candle Co. we believe in the power of customization, allowing you to create a beautiful one-of-a-kind home fragrance package. We will guide you through the process from selecting scents to designing packaging, resulting in a truly unique experience. Elevate any occasion with our exquisite bespoke services.
Contact us today to turn your vision into a reality. As featured in One Fab Day 
Contact Us